Juniper Driven by Mist AI
Get real results with the AI-Driven enterprise.
IT has never been more critical to business — nor has it been more complex. As the number of devices, operating systems, applications and users continues to grow, how do you stay ahead? The answer is artificial intelligence (AI).
As a leader in AI for IT, Mist AI uses insight, automation and actions to maximise the experience for your users. We bring unprecedented simplicity, reliability and security to your enterprise network. From wired and wireless access and SD-WAN, to campus, data centers and multicloud environments, let us show you the power of the AI-Driven enterprise.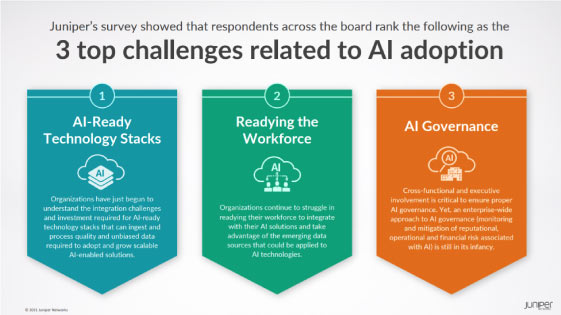 Gartner Recognition
Juniper is positioned highest for Execution in the Gartner Magic Quadrant for Wired and Wireless LAN Access Infrastructure, 2020.
For the third year, Juniper is named a Leader in the Gartner Magic Quadrant for Data Center and Cloud Networking, 2020.
Gartner named Juniper a Challenger in the Gartner Magic Quadrant for Network Firewalls, 2020.
Juniper (Mist) placed furthest in Completeness of Vision for Gartner Magic Quadrant for Indoor Location Services, Global, 2021.
Juniper named a Visionary in Gartner Magic Quadrant for WAN Edge Infrastructure.

Data Center
Introducing the next level of open, intent-based networking for everyday data center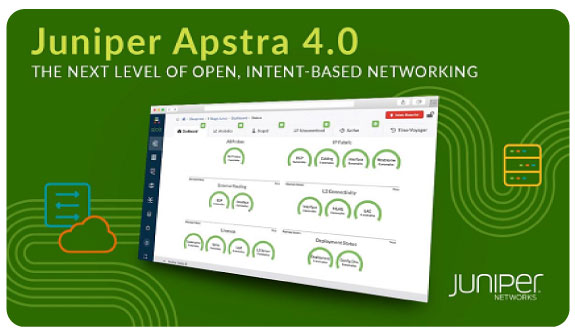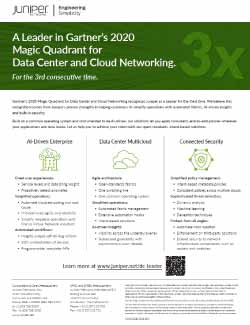 A Leader in Gartner's 2020 Magic Quadrant
Learn why Juniper was recognised as a leader in Gartner's 2020 Magic Quadrant for Data Center and Cloud Networking for the third consecutive time.
Comprehensive Security Across all Points in the Network
Juniper Connected Security lets you safeguard users, applications, data and infrastructure across all network connection points. Our physical, containerized and virtual SRX firewalls, along with Advanced Threat Prevention monitoring, detect anomalies and enforce policy beyond multitenancy, virtual network partitions and microsegmentation.
Juniper SecIntel in the MX Series routers and QFX Series switches detects and remediates advanced threats beyond the next-generation firewall. And Contrail Enterprise Multicloud enables consistent multi-environment policy enforcement, allowing you to define, manage and view policies from a central location. Contrail Enterprise Multicloud also has a Kubernetes and OpenShift network plug-in that provides microsegmentation, and the solution provides additional measures and service chaining for the cSRX Container Firewall.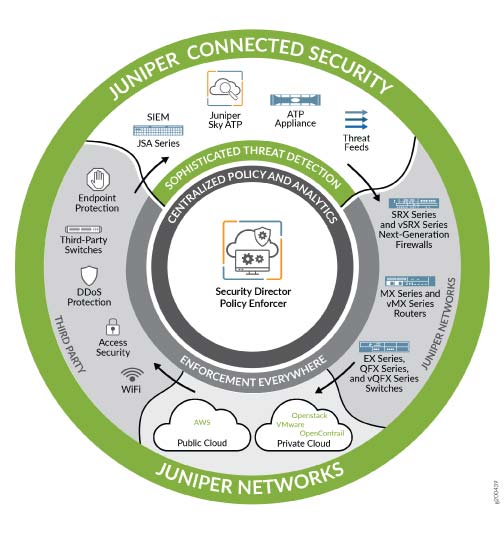 SecIntel on MX Router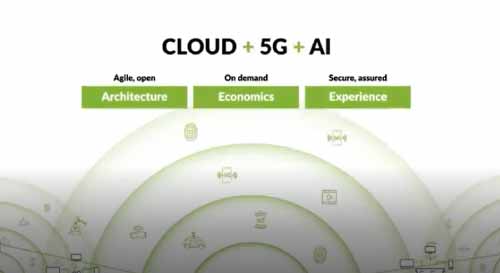 A better way to approach network management – Paragon Automation.
Extend the AI-Driven Enterprise to Home
Bring your enterprise network to your employees at home with our better together solutions.
Our connected solutions enable you to:
Get AI-Driven insights into user experiences at home and remote offices.
Proactively troubleshoot and resolve issues from anywhere using the Marvis Dynamic Virtual Assistant and dynamic packet capture.
Secure your distributed enterprise.
Scale with the agility of a microservices cloud.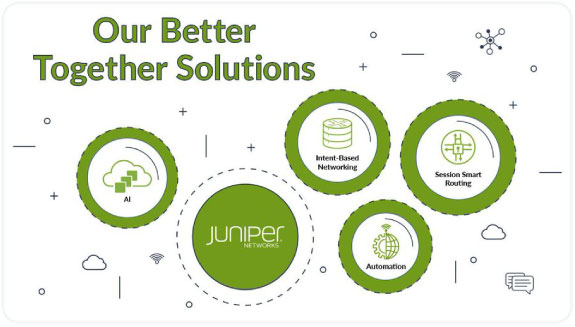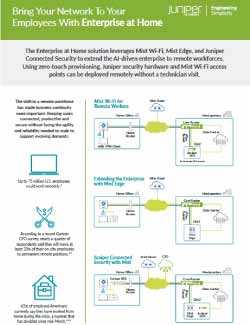 Workforce for Next Decade Infographic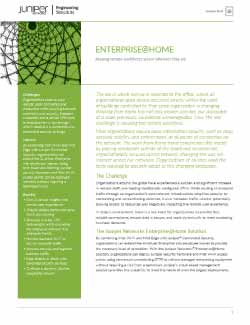 Bring your Network to your Employees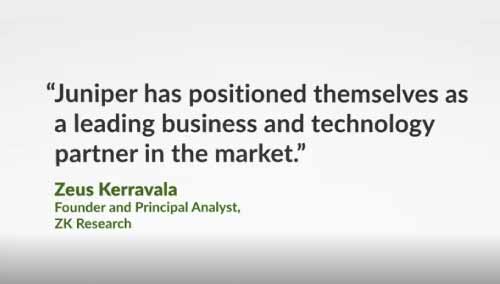 Marque
Industry analysts and enterprise customers recognise Juniper Networks as their solution of choice.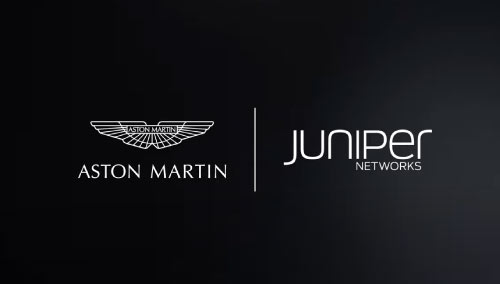 Aston Martin Accelerates Innovation with Juniper Networks
Introducing the partnership between Aston Martin and Juniper Networks, where Engineering Beautiful and Engineering Simplicity align.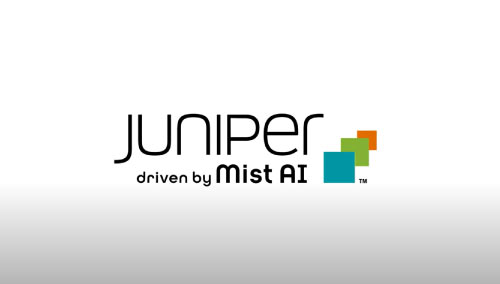 Juniper Mist Wired Assurance: Elevate Experience, Drive Value
Juniper Mist Wired Assurance brings cloud management and Mist AI to access layer EX Switches sets a new standard from traditional network management to AI-driven operations, while delivering better experiences to connected devices.
About Juniper Networks
Juniper Networks simplifies the complexities of networking with products, solutions and services in the cloud era to transform the way people work and live. Remove the traditional constraints of networking and deliver automated, scalable and secure networks that connect the world. Shop Juniper Networks
Partnership with SHI
SHI is a Juniper Networks Reseller and is fully authorised to sell Juniper's services and hardware. Contact SHI
Ready to Learn More?
Contact SHI to discuss how Juniper Networks can help your business.