About Aruba
At Aruba, a Hewlett Packard Enterprise company, we believe the most dynamic customer experiences happen at the Edge. Our mission is to deliver innovative solutions that harness data at the Edge to drive powerful business outcomes.
Partnership with SHI
As an Aruba partner, SHI is authorised to sell all Aruba (HPE) networking product lines globally. Our certified specialists and dedicated sales teams will help you attain the ideal solution for your organisation.
TAKE THE NEXT STEPS TO A REIMAGINED WORKPLACE
Watch this webinar to learn how you can enjoy the key benefits of an Aruba cloud-managed networking solution that is:
Simple - Manage WAN, LAN, wireless, security and application in one place
Smart - Quickly and proactively troubleshoot client connectivity issues
Secure - Built-in security that ensures your network is secure from Day 1
Based on information from customers, industry experts and partners, it is clear that the reimagined workplace is a journey of three phases that we have already begun. Throughout these phases, Aruba Edge Service Platform (ESP) and our networking solutions will provide the foundation organisations need to be successful on this journey.
Phase 1
Secure Work Remote
Business Continuity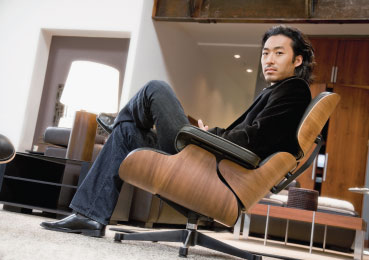 Phase 1 characterized as business continuity and it happened with suddenness over the last several months. Most organisations have reached stability in this phase where connectivity and secure access to IT resources were the primary objectives for the home worker.
Phase 2
"Return to Office"
Employee Health and Safety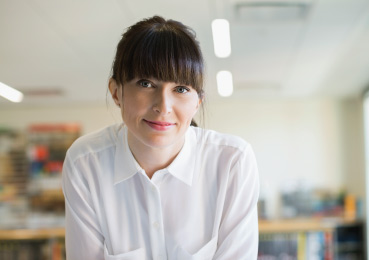 Phase 2 is the natural next step as organisations consider bringing at least some portion of the workforce back to the office at least some of the time. Here, worker health and safety is the number one priority, and using technology to reach those goals is part of the return to the office.
Phase 3
The Hybrid Workplace:
The New Normal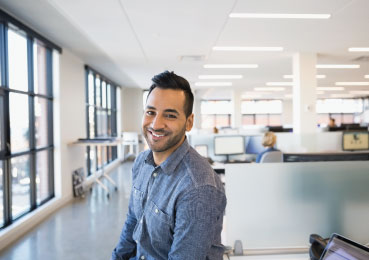 Phase 3 is on the horizon as the lessons of the first two phases are understood and absorbed. With the opportunity to blend the home and in-office experience where workspace is modular, flexible and seamlessly integrated, organisations will be taking a fresh look at how buildings are organized and managed.
What is Zero Trust?
Zero Trust has emerged as an effective model to better address the changing security requirements for the modern enterprise by assuming all users, devices, servers and network segments are inherently insecure and potentially hostile.
Aruba Edge Service Platform (ESP) with Zero Trust Security improves the overall network security posture by applying a more rigorous set of security best practices and controls to previously trusted network resources.
Know what's on your network.
With Aruba ClearPass Device Insight, you can see everything on your network—from traditional devices like tablets and laptops, to the increasingly diverse set of IoT devices.
Your network's AI-powered sixth sense.
Aruba ESP (Edge Service Platform) is designed to automate, unify, and secure the Edge — spotting and fixing problems before they impact your business.
AIOps (Artificial Intelligence for IT Operations) automatically detects and dynamically solves issues anywhere in your network — before your business is impacted or users even notice.
The technology industry continues to dynamically change the way customers look at consuming their infrastructure needs. HPE GreenLake for Aruba is designed to help organisations quickly deploy network services, while improving IT staff efficiencies and lowering costs that meet your business needs.
Business agility
Move faster, get capacity when you need it, and accelerate app and services deployment
Simpler IT
Get expertise and support to help with routine tasks to free up your staff for more important business initiatives
Lower IT costs
Eliminate the need for upfront capital and stop overprovisioning
Proper control
Easily monitor and manage performance, security, compliance, and data, as well as latency, risk and cost
Aruba's cloud-managed networking solutions
Cut the complexity. Simplify Your Network.
Aruba's portfolio of industry leading wireless, wired, SD-WAN, security, and management solutions deliver the services that your organisation depends on to create innovative digital experiences.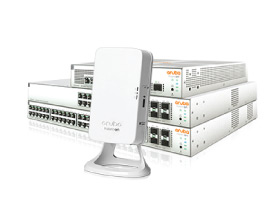 Designed for small business & remote work. Easy to setup. Simple management. Secure for your piece of mind.
Ready to Learn More?
Contact us to discuss Aruba solutions for your organisation.