About Code42
Code42, a leading provider of information security solutions, helps security, compliance and IT teams easily detect, investigate and rapidly recover from any data incident.
Partnership with SHI
Data Migration & Backup: No matter what devices you deploy, the most crucial aspect of a mobile initiative is user data. SHI Zero Touch for Windows 10 leverages complete, over-the-air backup and migration solutions powered by Code42. Contact SHI
Eliminate the downtime associated with data migration and technology refresh.
Versatile device migration workflows
Migrate files your way.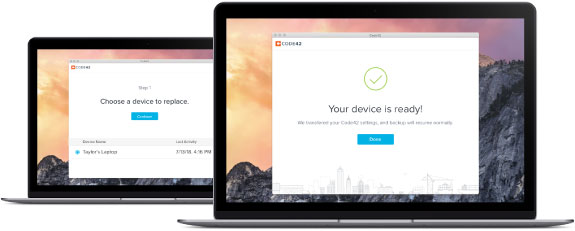 User driven data migration
Empower users to perform device migrations. The Code42 Device Replacement Wizard prompts users to initiate the download of files and keep working while their data restores in the background.
Admin driven device migration
Remotely perform device migration for users through the Code42 administration console. Simply install the Code42 application on the new device, log into the console, and target the file restore to the new device.
Operating system switch
Assist users in moving from one operating system (OS) to another. Code42 supports cross-platform device migrations, like moving from a Windows device to a Mac.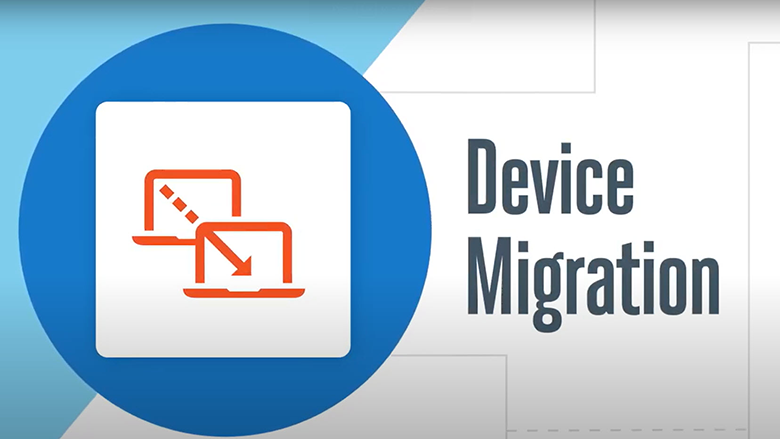 DEMO VIDEO
Code42 Device Migrations
Demonstration of Code42 Device Migrations
Endpoint Backup + Restore
Quickly respond when data loss strikes.
Smart backup
Trusted by 50,000 organisations worldwide.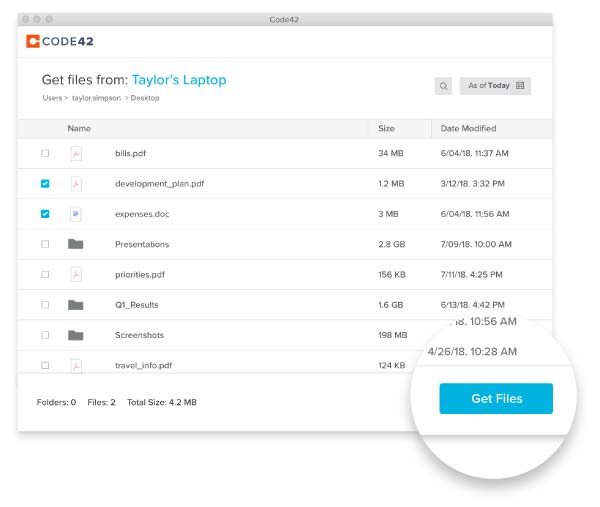 Continuous backup
Back up data 96x a day so you're always ready to recover files when needed. A real-time file watcher looks for new files and file updates, and backs up changes every 15 minutes by default.
Prioritized file backup
Protect your most important files—what you're working on right now. Code42 backs up files in the following order 1) newer, smaller files 2) newer, larger files, 3) older, smaller files, 4) older, larger files.
Non-disruptive
Set CPU allowances for when users are present and away from devices. Configure backup to stop when a laptop reaches a set percent of remaining battery power. Set bandwidth limits by network type, location or peak/off-peak work hours.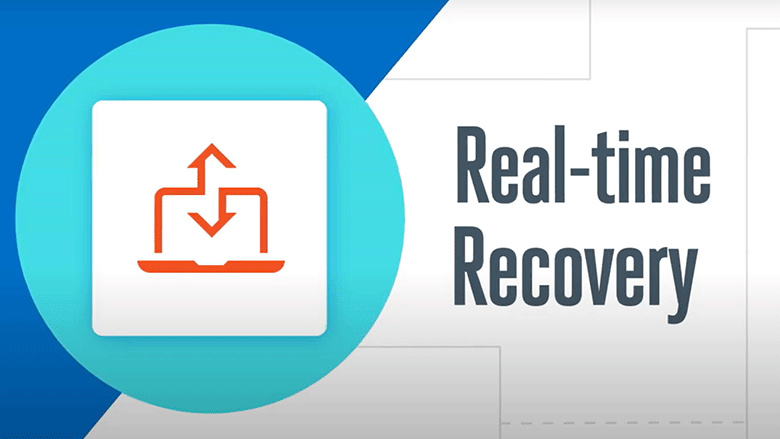 DEMO VIDEO
Code42 Backup & Restore
Demonstration of Code42 Backup & Restore
Forensic File Search
Security investigations made fast, simple and comprehensive.
Get results in seconds
Quickly investigate and respond to security incidents.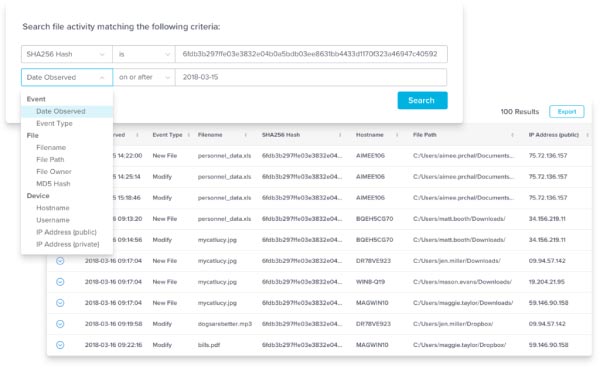 Search results in seconds
Search and investigate file activity and events across all endpoints in an organisation in seconds.
Get complete answers
Answer the most challenging security and compliance questions in seconds instead of days or weeks.
Search offline endpoints
Metadata stored in the cloud allows for near instantaneous search results for all files across all endpoints–even when endpoints are offline.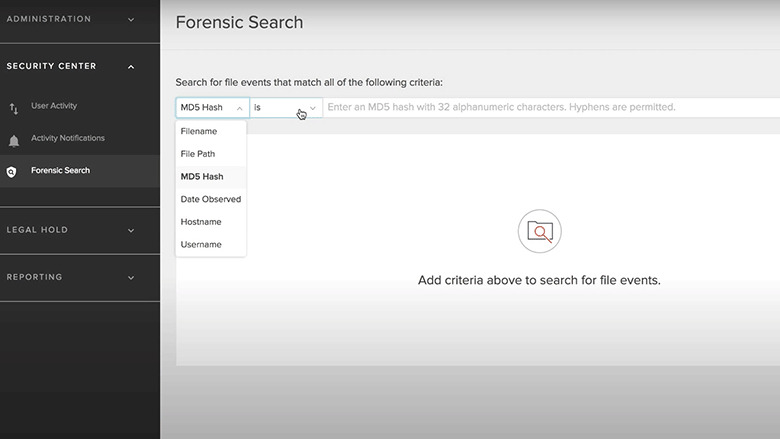 DEMO VIDEO
Code42 Forensic File Search
Demonstration of Code42 Forensic File Search
Ready to Learn More?
Contact us to discuss Code42 solutions for your organisation.