About Parallels
A global leader in cross-platform solutions, Parallels make it simple and secure for their customers to use and access the applications and files they need on any device or operating system. Parallels solutions enable seamless delivery of virtual desktops and applications to any device.
Partnership with SHI
As a Parallels authorised reseller and an expert in application delivery and device management, SHI is best positioned to deliver Parallels solutions and support. Contact SHI
Webinar:
Remote Working After Lockdown
As countries start easing lockdown restrictions, there will be a phased introduction for people returning to work. What does this mean for businesses and their production timelines?
Watch our webinar to learn how working life may be affected by the easing of lockdowns, and how Parallels Remote Application Server (RAS) can help.
Some of the topics we discussed include:
Different approaches companies may use to maintain social distancing rules.

How employees working from home due to COVID-19 may find themselves permanently working remotely.

How Parallels RAS helps ensure business continuity by enabling secure access to work files and applications from any location.
Watch the Recording
HOW CAN PARALLELS RAS HELP?
VIEW SOME OF OUR USE CASES
Enable remote working on mobile devices
Employees can enjoy a local workspace-like experience using smartphones. Parallels RAS enables native touch gestures - such as swipe, drag, tap to click and, zoom-in - with any Windows application, making it easy to complete workloads. Moreover, With Samsung DeX, your mobile device can be transformed into a fully-fledged workstation.
Work with Windows Apps on Chromebook
Parallels RAS allows employees with Chromebooks to access Windows line-of-business (LOB) applications, desktops, and data seamlessly over any network - allowing them to work on the go - while at the same time improving security and reducing endpoint management and maintenance costs.
Work where you want, when you want!
Whether your employees continue to work from home or return to the office gradually, Parallels RAS provides flexible and secure access to work files and applications. Employees can switch between different devices and pick up from where they left off. An employee could start working from home on a tablet, continue working on public transport to the office, and then carry on, on their work laptop or desktop. It's possible to work on the go without losing any progress.
Work remotely with enhanced security
Desktops and applications can also be published from a remote PC. Parallels RAS can convert any Windows workstation, physical or virtual, on your infrastructure to a Remote PC without any additional hardware or licensing requirements. Organizations can switch from a typical office infrastructure style to either a completely remote work environment, or a hybrid - both from the office and remotely.
Work from home with Remote PC
Employees can enjoy a local workspace-like experience using smartphones. Parallels RAS enables native touch gestures - such as swipe, drag, tap to click and, zoom-in - with any Windows application, making it easy to complete workloads. Moreover, With Samsung DeX, your mobile device can be transformed into a fully-fledged workstation.
Work remotely with your personal devices
Not everyone working from home has access to a work laptop or tower, but instead, they have to use personal devices such as tablets and phones. For those working from home on their smartphones and tablets, Parallels RAS supports external mouse and keyboard integration, allowing employees to work as productively as if they were using a regular desktop computer.
What is Parallels RAS?
Parallels Remote Application Server (RAS) is an application delivery and VDI solution that helps organizations create digital workspaces, reduce TCO, enhance data security, and streamline multi-cloud management.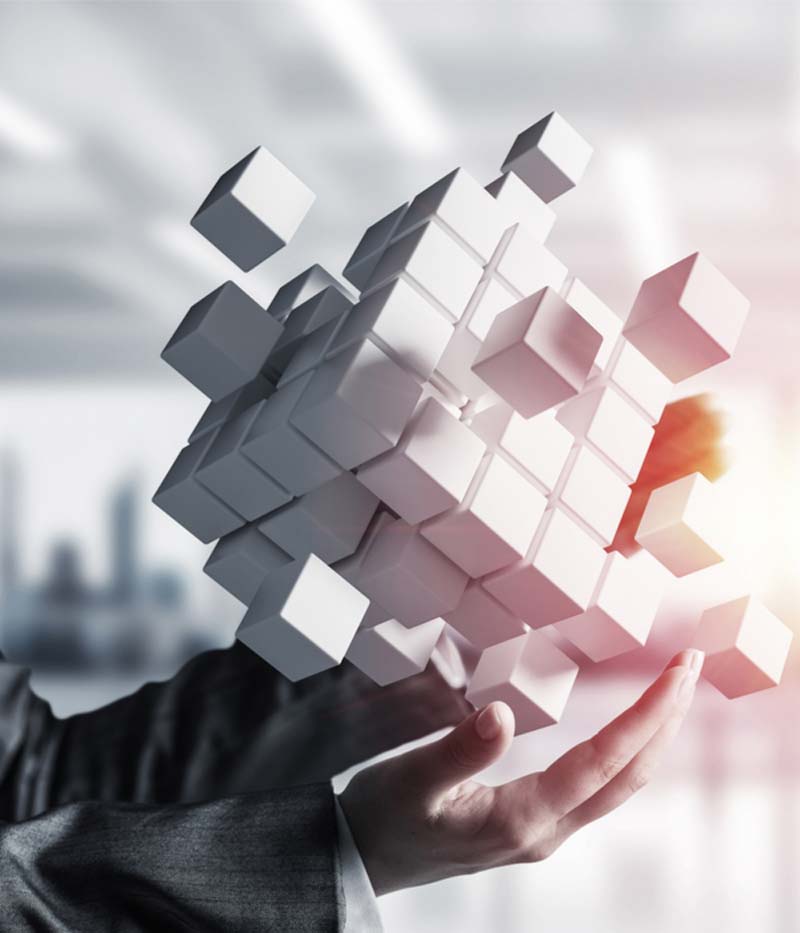 SUPERIOR USER EXPERIENCE

ENHANCED DATA SECURITY

IT AGILITY AND BUSINESS READINESS

EASY TO DEPLOY, CONFIGURE AND MAINTAIN

REDUCE TCO
PARALLELS RAS IS
FLEXIBLE, AFFORDABLE AND CLOUD-READY
Take advantage of the cloud with Parallels RAS! Our comprehensive, cloud-ready VDI solution supports on-premises, hybrid, and public cloud deployments such as Google Cloud, Amazon Web Services (AWS), and Microsoft Azure.
Brilliant Mobile Experience
Transform any desktop application into a fully-fledged mobile ap.segn the move.
Web Access - HTML5 Client
Parallels RAS enables web access to applications, data, and desktops from any HTML5 browser on a desktop or mobile device, from anywhere.
Secure And Simple
Reduce the risk of data loss and breaches by preventing access to applications and data based on location, device, and configurable client policies. Parallels RAS helps organizations adhere to compliance policies, such as HIPAA and GDPR.
Resource Based Load Balancing
Ready to use out-of-the-box, Parallels RAS load balancing effectively distributes end user traffic and workloads across multiple gateways and RD session hosts, providing full redundancy and ensuring business continuity.
Flexible Deployment
Parallels RAS offers flexible cloud deployment models, allowing businesses to leverage different technologies while reducing total cost of ownership (TCO).
Universal Printing
Allow users to print documents and forms from devices of choice: Windows, MacOS, Linux, iOS, Android, or HTML5 browsers, without having to install local drivers.
LICENSING QUESTIONS AND
ANSWERS
1 What does the all-inclusive single license model incorporate?
Parallels Remote Application Server (RAS) single license model provides access to all capabilities, providing enterprise-range features such as application and desktop delivery with remote PC, RDSH and VDI, load balancing, multi-cloud ready, monitoring and reporting, FIPS 140-2 encryptions, and 24/7 customer support. It includes online licensing management, access to knowledge base and training materials.
As an all-in-one solution, Parallels RAS eliminates the complexity of evaluating which license best suits your business needs today and your future expansion plans.
2 What is the concurrent user model?
Parallels RAS uses concurrent-user licensing. Users can establish any number of connections to Parallels RAS as long as the number of users simultaneously accessing Parallels RAS does not exceed the number of available licenses. Concurrent licensing is easier to administer as IT departments do not have to monitor usage as closely. An entire team can be empowered with only the number of licenses that are expected to be in use simultaneously - they will not require a license for every user.
Consider the following examples:
One user, one device, one connection - one license is needed.
One user, one or multiple devices, multiple connections - one license is needed.
Multiple users, each establishing one or multiple connections - a license is needed for each user. When all licenses are used up, the next user will have to wait for one of the current users to log out from all sessions.
3 How does a prepaid subscription work?
Licensing Parallels RAS with a prepaid subscription allows you to upgrade to a newer version whenever one becomes available.
A subscription is purchased for a predefined period of time: either one year, two years, or three years.
If a subscription is purchased online, it can be set to automatically renew when the subscription period ends by default.
Subscriptions purchased through a reseller must be renewed through the reseller.
Support is included in the cost of the subscription.
4 What is a Service Provider License Agreement (SPLA)?
The Parallels RAS SPLA model is targeted to Managed Service Providers (MSPs) and Independent Software Vendors (ISVs) who are already part of the Microsoft Service Provider License Agreement (SPLA) Program.
It is licensed per peak number of concurrent users over a billing period.
The data is automatically collected on a daily basis from each farm and is used to calculate the licensing cost at the end of a billing cycle.
There are no upfront costs - you pay for licenses as you go, based on what you make available to your customers each billing period.
When using SPLA you can activate multiple farms using a single license key, and track usage history for each farm in Parallels My Account.
Access to latest product updates, knowledge base, training materials, and 24/7 customer support line.
5 What is sub-licensing?
By supporting sublicensing, Parallels RAS allows organizations to manage multiple independent keys while retaining centralized consumption information. Sublicenses allow an organization/service provider, for example, to provide company subsidiaries/customers with a Parallels RAS license for the number of users needed, and the license can be managed at any time. You can also use a sublicense for the activation of a test farm. A sublicense has its own license key used for activation and its own expiration date.
For further information please read our Licensing Guide.
Over-communicate
When working remotely, it's important to continue communicating with your team and manager. These days there are numerous tools to utilize for video conferencing and calling. For example, Skype and ClearSlide are useful - not only to lessen social isolation but beneficial for 'checking in' which each other. It's essential to connect weekly to chat about your goals, future projects, and daily tasks. Don't forget to chat about all the progress you're making and workload sizes to your manager.
Rely on your community

It's recommended you join "real world" or remote communities to establish extra support and connections if you're a remote worker. Either join a group virtually or in-person at a co-working space or collective. Relying more on community groups helps beginners to traverse the remote working world and be productive while enjoying the benefits of being able to work from any location.
Create your workspace

To be able to concentrate on the tasks you need to deliver when working remotely, it's imperative to find a workspace where you feel comfortable to focus - whether that be a co-working office, a local coffee shop, or a space at home. Whatever the location, make sure it's somewhere that motivates and inspires you to work to the best of your ability.
Take time for yourself

While remote working provides you with the flexibility to work your own hours, it's possible to find yourself getting stuck in front of the computer screen without taking regular breaks. Remember to eat nutritious food and commit to any exercise regimes you have, whether it be going to the gym or for a walk to clear your mind. With increased flexibility, you can create a healthy work-life balance, which will, in turn, allow you to be focused and productive when you need to be.
Remember to "log off"

With the world becoming increasingly connected through emails, social media, and messaging apps, it's initially challenging to "log off" from all notifications at specific times. For example, if you are working in a different time zone with your co-workers, it's important to set a time to "log off" for the night. It's not a good idea to set a standard that you'r'e available 24/7 - be sure only to work when you're most productive.
Enjoy the benefits of working remotely

Whether you're working from home or a digital nomad traveling the world, make the most of being able to work when you want, using your device of choice. You no longer need to spend time commuting and endure office distractions, increasing productivity. Finally, enjoy the freedom and flexibility that remote working provides!
Ready to Learn More?
Contact us to discuss Parallels solutions for your organisation.