Case Study:
Leading U.S. Commercial Insurance Provider Improves Customer Experience with 8x8 Cloud Solution
SHI migrates legacy voice and contact center for 1,000 employees in 10 states to a fully integrated, omnichannel telephony solution.
Highlights:
Customer Profile
A U.S. commercial insurance company.
Challenge
Customer wanted to move their legacy voice and contact center solution into a cloud provider.
Solution
SHI migrated legacy solution into 8x8 – a fully integrated, omnichannel telephony solution – to support 22-state expansion and beyond.
Partners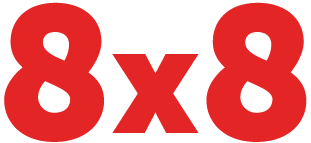 Benefits/Results
Improved customer experience and satisfaction; enhanced employee productivity
Cost-effective, user-friendly, and highly adaptive solution
Increased visibility and efficiency with "all-in-one" platform
Challenge:
A U.S. commercial insurance company – supporting thousands of customers within 10 western states – needed to improve its overall customer experience by migrating its voice and contact center legacy solution into a cloud provider. Their existing environment had multiple phone systems, including two subsidiaries and their respective parent phone systems, which had to be replaced by a unified, new phone system solution to integrate with their call centers.
With aggressive expansion plans to move into 22 states in under 24 months, the company needed an experienced and reliable partner to help them execute the project and all of its components, including:
Contact center functionality
Advanced reporting
Omni-channel customer experience
CRM integration
Speech and customer experience analytics
Supervisor agent resources and call center options
Solution:
SHI met with the customer to discuss the project, understand their desired outcomes, and educate them on the players and partnerships in the market for voice and contact center. These discussions involved discovery calls, tailored demos and proof of concepts over the course of several months. We helped them narrow the evaluation down to three industry-leading solutions, including 8x8. The customer chose 8x8 thanks to its performance history, as well as its flexible, adaptable, and highly customizable platform that was built from the ground up to meet their specific business needs.
To maintain scalability, increase speed of deployment, and manage the aggressive deadline, SHI successfully moved the customer's users and contact center agents off their legacy voice solution and into 8x8 – a fully integrated, omnichannel telephony solution that integrates voice, video, chat, contact center, and enterprise-class API solutions into one global, secure, reliable cloud communications platform.
Benefits/Results:
The cloud-based solution covered 22 U.S. locations and is scalable for future expansions. Benefits include:
Eliminated renewing, maintaining, or supporting aging technology in the future
Improved customer experience and satisfaction while enhancing employee productivity
Established presence in a highly competitive market
Cost-effective, user-friendly, and highly adaptive solution
"All-in-one" platform, unifying UCaaS and CCaaS from one provider
Offered tools and resources for increased visibility and efficiency