Managing your device lifecycle is hard — especially as you deploy a wider mix of devices across distributed workforces. To ensure your device fleet meets users' long-term needs, you need a lifecycle management strategy that's built to last and scale.
SHI's lifecycle management experts help you make the most of your devices, lifting the burden from your teams at every stage of the device lifecycle through an end-to-end or modular approach.
Our services cover all stages of the hardware lifecycle, ensuring your technology assets are managed effectively and securely while delivering significant cost savings. Customized to meet your unique needs, our device lifecycle management services will optimize your hardware investments and drive digital transformation.
Streamline device and peripheral procurement, saving time and costs with flexible leasing and financing.
Your device fleet is more diverse and complex than ever, with multiple OEMs, form factors, OSs, and platforms distributed across regions, time zones, and even continents. Giving hybrid employees the devices they need doesn't have to result in dealing with overly complex procurement processes.
SHI identifies your hardware needs and develops a procurement plan that optimizes costs and lead times while creating a detailed inventory of all your hardware, software, and licenses.
Leverage our predictable payments and simplified forecasting to suit your business needs through capex, opex, or hybrid financial models.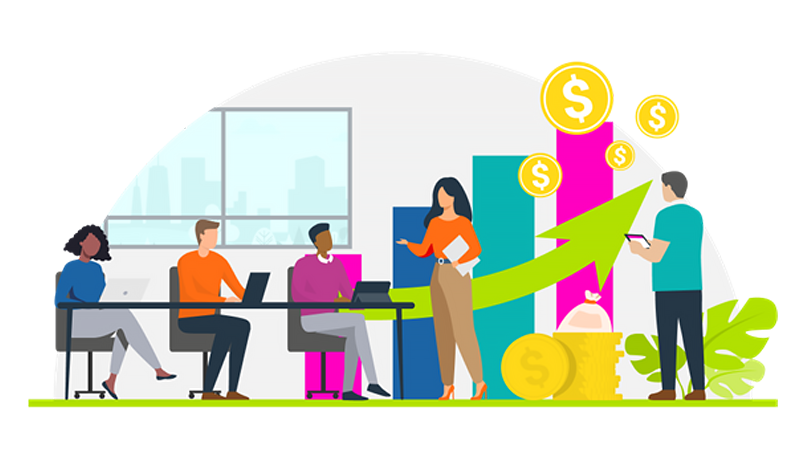 Seamlessly and effortlessly customize, configure, and deploy your hardware.
To develop an exceptional employee experience, you need a reliable partner who can support your device plan and ensure every configuration meets the same high standard for all your users.
With SHI, you can conduct pre‑deployment device configuration at SHI's global Integration Centers, ensuring kits are fully functional before they're shipped.
Our configuration experts and Integration Centers make configuring and shipping customized hardware a seamless, effortless process. By having access to SHI's certified experts throughout the life of your project, from advice to delivery, you can sit back and relax knowing your device lifecycle is in the right hands.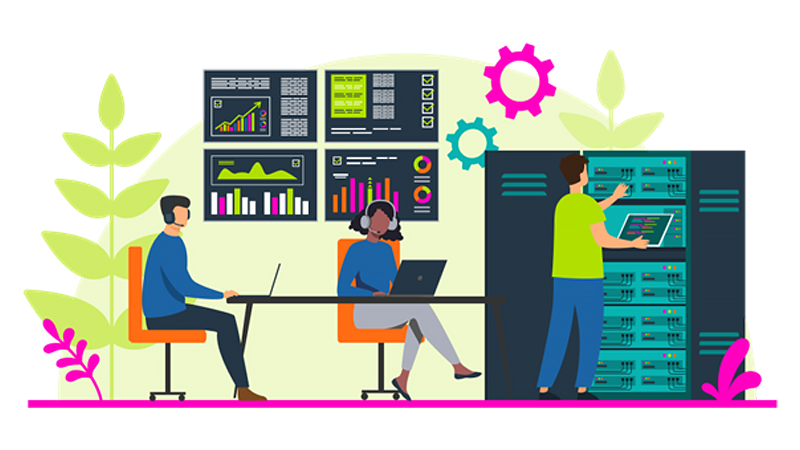 Maintaining an efficient device lifecycle starts at day one.
Whether you're planning to deploy a single device or roll out thousands of tablets, you need tangible cost savings and logistical efficiencies at every step of the process.
With decades of experience and thousands of deployments completed, SHI's streamlined processes and established best practices ensure consistency and quality throughout your project. Our fully customizable, scalable, and managed solution makes technology that's ready to use upon arrival not just a dream, but a welcome reality.
With Zero Touch X remote deployment, you can perform over‑the‑air configuration of policies, settings, permissions, and more — ensuring proper device functionality from the moment they power on.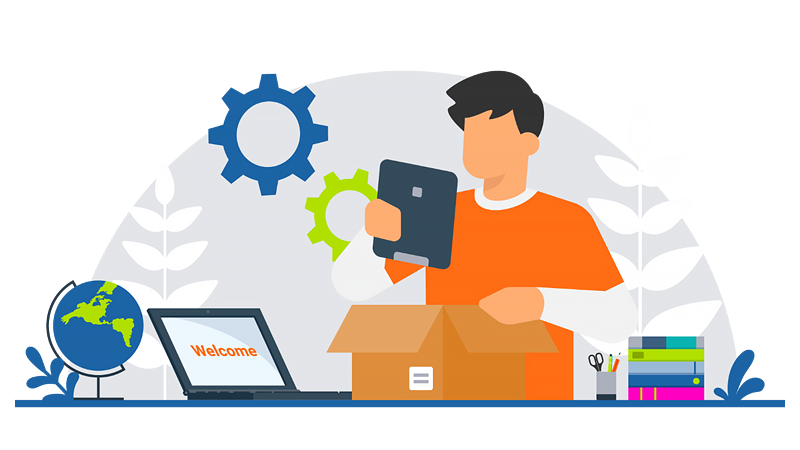 Minimize downtime and extend the life of your devices with cost-effective support and maintenance.
Maximizing your IT spend's ROI means extending the life of your devices while ensuring your organization operates smoothly.
By leveraging strategic partnerships with hundreds of manufacturers and a global network of partner consultants, SHI has the scale needed to deliver expansive technical expertise and rapid response times for all your support-related needs, helping you realize cost-savings and operational efficiencies.
By leaning on SHI's experts, you can either repair and restore your devices or leverage our advanced exchange services to replace them, extending the life of your hardware, reducing downtime, and eliminating the need to dedicate internal staff to report or troubleshoot device issues.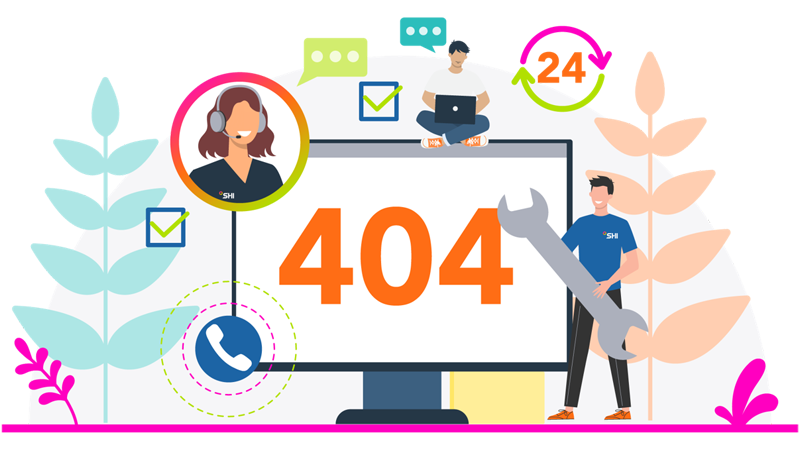 Sustainably handle technology refreshes and device end-of-life while maximizing your ROI.
Asset recovery and disposal are essential parts of many organizations' sustainability initiatives, including efforts to remain compliant with relevant contracts, legal obligations, and environmental standards.
SHI helps you optimize IT assets by redeploying surplus devices, reducing costs and e‑waste. Mitigate risks by reclaiming or decommissioning devices to ensure compliance with data security regulations and corporate policies.
With SHI's asset recovery service, you can maximize the life of your existing devices — remaining productive and functional well past OEM end‑of‑life dates while following modern environmental standards.
Why customers turn to SHI for their device lifecycle management needs
Our efficient systems and expert staff enable us to offer these services at scale with strict SLAs, improving end-user satisfaction and freeing up your IT teams to focus on strategic initiatives.
Gain valuable insight from SHI's subject matter experts.