Adobe & Microsoft 365 solutions

t

h

r

o

u

g

h

S

H

I
Working with Acrobat Pro and Microsoft 365 together
Speak with a specialist
Reinvent your workflows with seamless integrations
If the new hybrid world could be framed in one word, it would be disjointed. Disconnected tools. Multiple applications. Siloed workflows. Not to mention constant context shifting that slows down work and speeds up employee burnout. But even though how we work has changed, the nature of what we do hasn't. Contracts still need to be signed. Employees still need to be onboarded.
Collaboration is just as important—if not more important—than ever. To stay ahead, organisations need a new set of document tools that deliver better employee and customer experiences. By integrating Adobe Acrobat Pro with the Microsoft 365 applications people use every day, we're creating faster, simpler ways for organisations to collaborate, transact, and work from anywhere.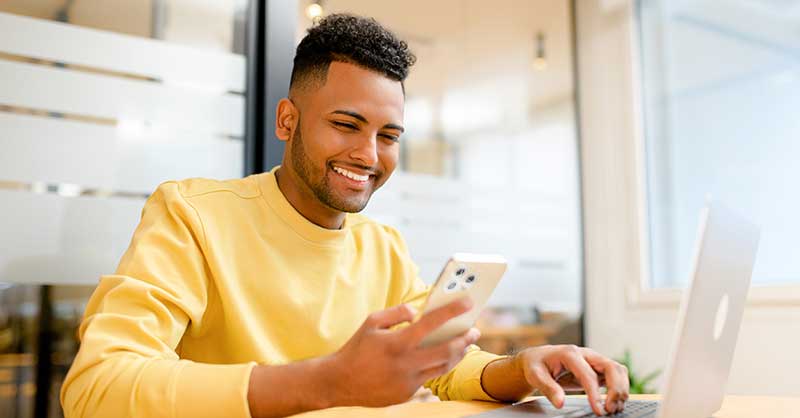 Increase your efficiency
Give employees an easier way to get more done with automated and streamlined digital workflows that eliminate paper, printing, and mailing.
Improve the employee experience
Do more with fewer steps. Acrobat Pro and Microsoft 365 work together, so teams experience less friction and more speed.
Get unmatched security
Help mitigate PDF-based attacks with built-in defences and enterprise-grade security techniques such as sandboxing, leak protection, and code sanitation. Protect sensitive information by adding Microsoft Purview Information Protection labels or password protection to PDFs, or by redacting content. Control access with Single Sign-On, and ensure that work on mobile stays secure with best-in-class security.
A better way to work across every department, all around the world
More efficiency starts with better integration
No matter what changes come tomorrow, the need to do more with less remains the same. More speed, less context shifting. More time to work, less waiting. By helping organisations reimagine their workflows using Acrobat Pro and Microsoft 365 applications, we're boosting efficiency and improving collaboration. Let's talk about how we can do the same for you. Contact your SHI account manager to learn how Acrobat Pro with Microsoft 365 can help your business.
You might also be interested in: